Due to the state of alert due to the coronavirus, we can no longer go out to walk our dog as we would like. There are, however, many home games to keep them entertained.
Long weeks of confinement due to the COVID-19 coronavirus await us. This fact is of course synonymous with boredom for people, but also for pets, and especially those who are used to long walks in the park or in the countryside, such as dogs. However, not all pets will go through a bad quarantine.
Parrots or cats, who are not as used to going out and will find themselves with their owners at home, may even be happier.
The coronavirus or COVID-19 is today considered a pandemic by the World Health Organization (WHO). This means that it is a viral disease that affects the world's human population.
The only way to prevent the spread of the virus is to stay at home and avoid contact with other humans. This virus, even if it can live for a while outside the human body, needs us to survive. Therefore, if we do not have contact with each other, we will stop it.
Walking animals during quarantine
Before we start with the tips for entertaining pets at home during quarantine, it should be remembered that there is no scientific evidence linking coronavirus infection to animals. But you still have to take certain precautions.
When you go out to walk your pet, you are probably crossing the common areas of your building. Remember to wear gloves or not touch anything with your hands.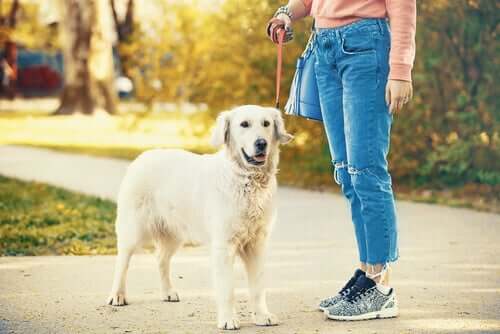 When walking, remember that only one person can accompany the dog. Pick up her excrement with a hygienic bag and dilute her urine with water and vinegar when you can. Do not let your dog go free because the street is not indicated for that. You could be fined.
How to play with your pet at home during the alert state?
In a normal situation, when we can go out freely and when there are no restrictions due to the coronavirus, we must also play with our pet at home and carry out activities with their sense of smell, in addition to developing their calm and strengthen our bond.
Activities with the smell of animals during quarantine
Smell play is fundamental to your dog's mental balance. This type of play develops the bond between the master and the dog. It also strengthens the animal's self-control, its management of frustration , its confidence and its self-esteem.
One of the easiest games is to create a maze inside the house. Place obstacles such as chairs, tables, boxes, cushions and toys. Next, strategically hide little bits of mouthwatering food for your dog and tell him to search. At first, he may not fully understand what to do; in this case, tell him to follow you and show him where the rewards are.
If you have a dog that experiences these types of activities, you can hide his toys or food around the house. Then give him the order to search and let him have fun.