Mercedes-Benz has just confirmed that  the next – generation S-Class will have the world's first rear-seat airbags. Details will be announced by the German automaker next week, currently, Mercedes said only the rear-seat airbags are designed to protect passengers in the event of a frontal collision.
It seems that these airbags are mounted on the back of the front seats and will inflate when a collision is detected, they have a U-shaped design that works like a baseball glove and can fully hold the front of the passenger. back seat.
Mercedes added that the rear seat airbags carry a completely different concept from the front airbags, especially they can also be adapted to child seats and will work with the car's inflatable seat belts to Set new standards for rear seat passenger safety.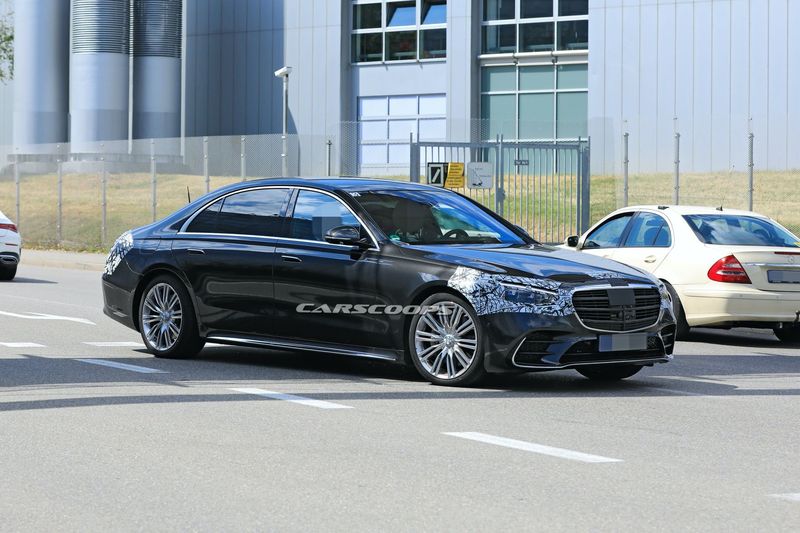 Besides the new airbags, Mercedes has upgraded the Pre-Safe Impulse Side function. The system uses radar sensors to detect imminent side effects and then inflates the air cushion to move the driver and front passenger towards the center of the vehicle. Even the car will be protected by the E-Active Body Control suspension, which helps lift the car when a collision occurs, so that the impact of the crash will be redirected through the lower structure and harder than the S-Class.
Mercedes still seems to have a lot of secrets about the S-Class 2021, which will be officially launched on September 2, 2020.