Korean automaker Kia may launch a new logo on some of its models in October this year.
Kia's current black oval logo is simple and unappreciated, and the South Korean automaker hasn't changed its logo design since 2004.
After much speculation, Kia leaders have for the first time confirmed the information about the new logo launch.
Kia Motors President Han Han said the company will launch a new logo this year. Kia is promoting global copyright registration procedures and plans to launch a new logo in October 2020.
"The new logo is similar to the image that appeared on the previous Image concept car, but it will be a little different," said Park Han Woo.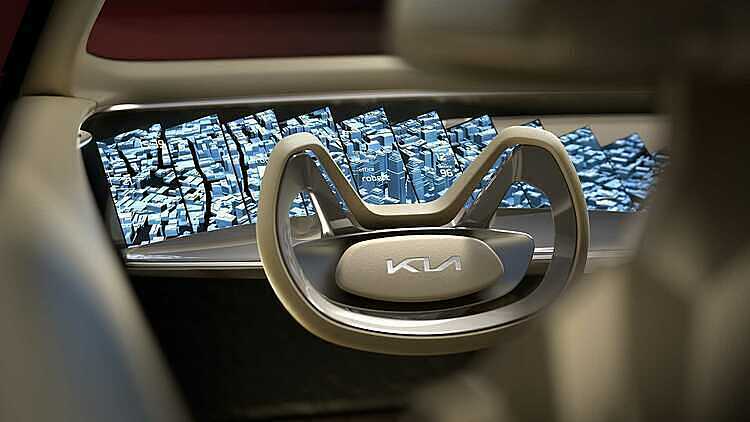 New Kia logo on the steering wheel of the Imagine concept
In December 2019, the Korean Intellectual Property Information Service Agency announced a new logo request from Kia. In particular, the two colors used for the new logo are red and black.
According to a report by Motorgraph in Korea, the Kia logo will look bolder, angular and sharper. The circle around the logo is removed, the letters are stylized and connected.
Despite confirming the logo change, the Korean automaker has not said which model will carry a new visual identity. Rumors suggest that the company will use the new logos on electric and hybrid models, to distinguish them from internal combustion engines.